iPhone Repair Aliso Viejo
iPhone repair in Aliso Viejo
We are a mobile iPhone repair service, able to resolve your iPhone issues within hours of receiving your call. We'll come to your doorstep and replace cracked screens and broken screens, or if you are dealing with iPhone water damage we can also help you out. There's nothing more frustrating than damaging your phone and being without it for days or even weeks while it is sent off to be repaired, but by using our service you'll be back up and running again the same day.
Wherever you are in Aliso Viejo, we can repair your iPhone
While we're known for our iPhone broken screen repair service, we can also carry out Samsung repair, tablet repair, and iPad repair wherever you are. And we provide an iPhone battery replacement service too, so chances are that whatever the issue with your mobile device we can help fix the problem quickly and easily. Over half of all Internet browsing is now done on mobile devices, so we know it's important to you to have your iPhone's cracked screen repaired as soon as possible: we usually arrive within an hour of receiving your call, and will resolve the issue in just fifteen minutes.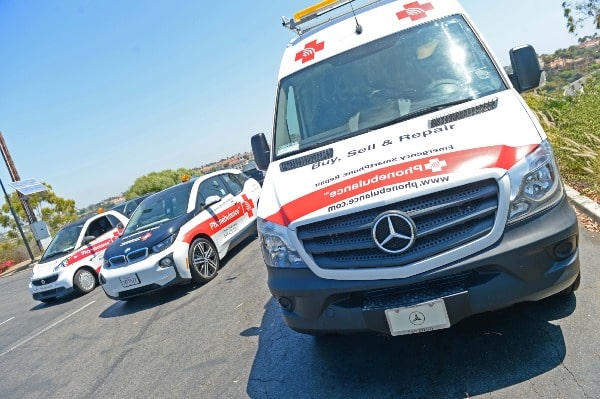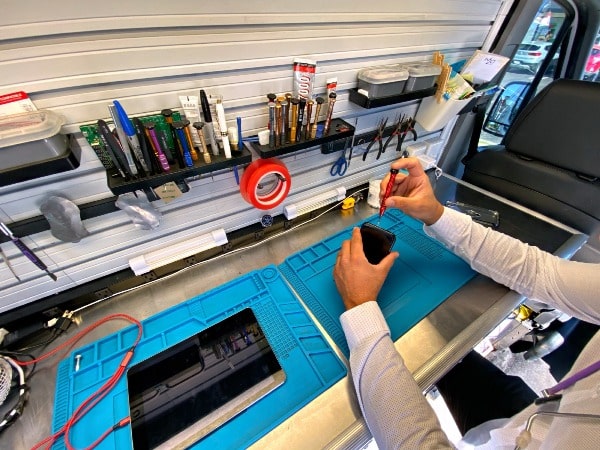 Specialists in iPhone repair throughout Aliso Viejo
Have you been searching for the nearest cell phone repair near you in Aliso Viejo? It's actually closer than you think: your own home or office. Our mobile iPhone repair team will come to you to solve your problems, saving you hours waiting in line or needing to book appointments that can often only be made far in advance. Our iPhone glass repair service is the fastest in town, and we'll fix your iPhone screen and have you back and browsing in no time.