In the fast-paced digital age, smartphones have become an integral part of our lives. We rely on them for communication, work, entertainment, and more. However, as much as we depend on these sleek devices, they are not immune to wear and tear. That's where the importance of having the right smartphone repair tools in your tech toolbox comes into play. In this article, we will delve into the essential tools every tech-savvy individual should have to tackle common smartphone issues effectively.
Introduction
Smartphones are intricate devices, packed with delicate components that can malfunction due to accidents or regular wear and tear. Rather than rushing to a repair shop for every minor issue, having the right tools and a basic understanding of smartphone repair can save you time and money.
 Safety First: Personal Protective Equipment (PPE)
Before diving into smartphone repairs, ensure your safety with the appropriate Personal Protective Equipment (PPE). Safety goggles, anti-static wrist straps, and latex gloves are essential to protect yourself and prevent accidental damage to the device.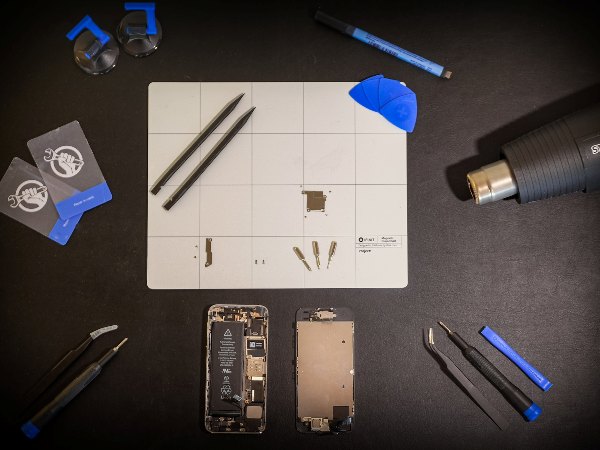 Tools for Opening the Device
1- Screwdriver Sets
Invest in a high-quality screwdriver set with various bits, including Torx and Phillips heads. This will allow you to remove the tiny screws holding the device together without damaging them.
2- Plastic Pry Tools
Plastic pry tools are indispensable for safely opening the smartphone's casing without scratching or denting it. They come in various shapes and sizes to accommodate different models.
3- Suction Cup
A suction cup helps lift the screen or back cover without using excessive force. It's especially useful when dealing with adhesive-sealed devices.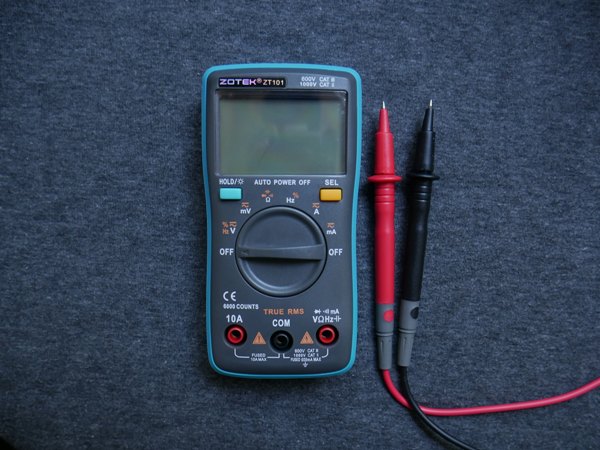 4- Diagnostic Tools
Multimeter
A multimeter helps you check for voltage, continuity, and resistance issues within the device's circuitry. It's crucial for diagnosing electrical problems accurately.
Battery Tester
For issues related to battery life and charging, a battery tester is a must-have tool. It allows you to check the battery's health and voltage output.
ESD-Safe Tweezers
ESD-safe tweezers are anti-static and precise, making them ideal for handling small components during diagnostics and repairs.
Repair Tools for Screen and Display
Spudger
A spudger is a versatile tool for separating components, especially when dealing with fragile ribbon cables and connectors.
Screen Separator Machine
For professionals or advanced users, a screen separator machine is essential for separating cracked screens from the device, making replacements easier.
Adhesive Strips
When reassembling the smartphone, adhesive strips ensure a secure bond between components, keeping them in place and maintaining water resistance.
Tools for Replacing Internal Components
Precision Screwdriver Set
A precision screwdriver set with smaller bits is essential for accessing and replacing internal components like the motherboard or camera modules.
Anti-Static Wrist Strap
Wear an anti-static wrist strap to prevent electrostatic discharge, which can damage sensitive electronic components.
Heat Gun or Hair Dryer
A heat gun or hair dryer can soften adhesive, making it easier to remove components like batteries and screens.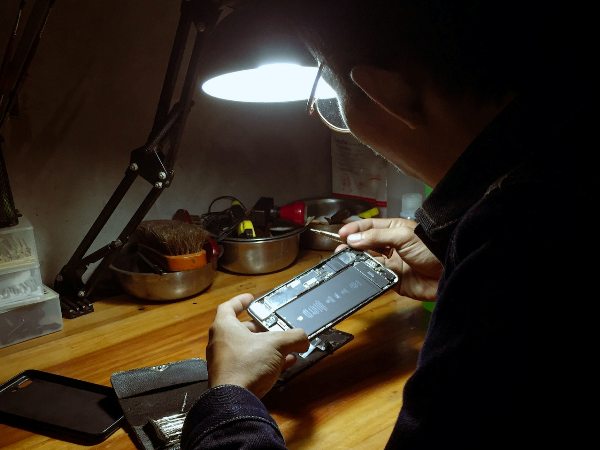 Cleaning and Maintenance Tools
Microfiber Cloth
Keep your smartphone's surfaces clean and free of smudges with a microfiber cloth that won't scratch the screen.
Cleaning Solution
Use a specialized cleaning solution to remove stubborn smudges, fingerprints, and dirt.
Organizational Tools
Magnetic Mat
A magnetic mat helps you keep track of screws and small components during disassembly, ensuring nothing gets lost.
Component Trays
Use component trays to organize and separate screws and components by size and location.
Conclusion
Having the right smartphone repair tools is like having a superhero's utility belt in the digital age. With the proper equipment and knowledge, you can tackle common smartphone issues and extend the life of your device. Remember to prioritize safety and take your time during repairs.
FAQs
 Q1: Can I repair my smartphone if I have no prior experience?
While it's possible to learn smartphone repair with no prior experience, it's advisable to start with simpler tasks and gradually build your skills. Online tutorials and courses can be helpful.
 Q2: Is it worth repairing an old smartphone?
The decision to repair an old smartphone depends on the extent of the damage and the device's value. In some cases, repairing an old phone may be more cost-effective than purchasing a new one.
 Q3: Can I repair a water-damaged smartphone?
Repairing a water-damaged smartphone can be challenging and may require professional help. It's essential to turn off the device immediately and avoid attempting to power it on.
 Q4: How can I avoid damaging my smartphone during DIY repairs?
To avoid damage, follow repair guides carefully, use the right tools, and work in a clean and well-lit environment. Patience is key; rushing can lead to mistakes.
 Q5: Where can I find replacement parts for my smartphone?
You can find replacement parts for smartphones from various online retailers, including official manufacturer websites and third-party suppliers. Ensure you choose reputable sources for quality parts.
In conclusion, being equipped with the right smartphone repair tools and knowledge can empower you to take control of your device's maintenance and save you money in the long run. So, roll up your sleeves, put on your safety gear, and start exploring the world inside your smartphone.
In case of any problem or damage, you can contact our experts at Phonebulance.com, Orange County. Discover Transparent Smartphone Repair Pricing here.
Photo Credits
Photo by Nekhil R on Unsplash
Photo by Pictjoe: https://www.pexels.com/photo/man-repairing-a-phone-13625784/
Photo by Joel Rohland on Unsplash