iPad Repair Near Me – Orange County

oday people have all different kinds of technological devices and for each need, there is something specific. People usually do not use their phone for reading or searching on the web, they normally have an iPad for these things and that is why these devices are very popular nowadays. IPads are bigger than our daily phones and do not have the stability of laptops so there is a big chance they may fall down and leave you with a cracked screen. In addition, people use iPad for playing and web searching so again it can cause battery dysfunctionality. Therefore, people do need iPad repair and here, we are going to talk about different aspects of it.
Where should I repair my Apple iPad?
The first and probably the best option for iPad repair is using Apple iPad services itself. In this case, you are not facing any risk and difficulty because you are sure about the viability and experience of the apple company. If you want to use apple services, first you should get sure whether you have apple care+ and coverage or not. If you still have it, the best suggestion for you is to take your iPad to apple repair stores because you have already paid for your apple care+ and what is the point of having it, if you do not use it. Even if your iPad is out of warranty, you can still take it to Apple and by paying extra money, you can easily have your iPad fixed.Besides Apple repair shops, you can use independent services too. Either you can use local iPad repair shops with authorized services or unauthorized services. The difference is that some independent stores have entered the program Apple announced some years ago so they had training for how to fix IPad; for example, Apple gave them special tools and gave them some information about iPads so they can be an expert. On the other hand, some local and independent stores did not enter the program and it does not mean they are not expert or professional in their field; it is that they just do not have apple official certification. Some of these independent providers are near you and in some cases, they will come to you and repair your iPad. 
How much does iPad repair cost
?
IPad repair price depends on whether you have apple care+ or not. The prices based on the damage, the price will warry but these prices are applied to iPad repair (including screen repair) or replacement made by Apple. If you have apple care+ accidental damage are included too.
If you get apple care + your iPad repair is going to be very cheap because for two years of service you will pay the amount and in these two years, two incidental or accidental damage will be covered for about half of that amount. IPad repair cost will warry if you go to a third party but the price will be close to the company pricing.
Call Us to check the exact cost of this service.
Something to know before you go to an iPad repair shop: there are two things you need to know. The first thing does not to try to repair your iPad by yourself because you will do more damage than even experts cannot undo. The second one is that sometimes you can deal with the damage; for example, some iPad screen cracks are ok and do not need repairing so do not be picky.
What should I do if I do not have access to the Apple iPad repair store
?
Fortunately, this is not a problem because even if you do not have access to these stores when you search for an iPad repair shop near me and do not see any apple store on the map, you can easily ship your phone to them and after it is fixed, you can take it back. Of course, in shipping, you are going to be away from your iPad more than the usual time of iPad repair. 
If you do not want to ship your iPad, you can use a third party or local technician to repair your device. You should know that if you give your iPad to none- apple store technicians and then you decide to give it to an apple shop, the employees will understand that you had given your device to a third party and your iPad would be out of warranty. You will take this risk by using a third party! Of Course, if your iPad is already out of warranty, there is nothing to worry about because you will not lose any advantages. 
If you need this service, you can provide your contact information to connect with our team. Click here to book an appointment. And you can easily Check our reviews on Yelp 
Phone Repair in Orange County
iPhone Repar in Orange County
Tablet Repar in Orange County
Related Articles to iPad Repair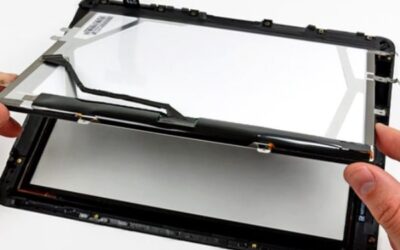 iPad Screen Replacement Price 2023 - Orange County Introduction Greetings from Phonebulance, your go-to destination for comprehensive tablet solutions. We take immense pride in our unwavering dedication to providing top-quality services, evident in every facet of our...